The typical equipment installation
Our team has spent our careers visiting buildings at the request of customers only to find too often that work was never complete to the standard customers expected.  We find that shortcuts are often taken during fitting equipment to curbs, deploying equipment's energy efficiencies functions and energy savings economizers dialable or not properly setup.  Customers are both surprised and disappointed that the features they purchased on their equipment are not providing the savings they were sold on.  The truth is that many of these problems are induced by never providing an adequate installation and operational document.  Even when adequate documentation is provided rarely is work audited or validated prior to turnover to the customer.  We believe there is a better way to ensure your buildings and assets perform as you expect.  We have developed a process that brings the installing contractor, controls contractor, commissioning agent and most importantly you the customer together at the start. We ensure proper scope and understanding takes place.  We then deploy a process with a digital cloud-based tool that guides the team through work that needs to be performed.  We also require a digital audit to be performed and  using our cloud -based analytic tool validate that the equipment and building has been properly commissioned before the team leaves the site.
A Better Solution

We have developed a closed loop digital process
We place Quality Control and Compliance at the center of our process and it is the driving force of our work.  We do this by clarify, simplifying and auditing through our analytics engine the work is performed on your buildings and assets to the highest standards.
Our Solution Starts With Our Process
Stage One - The Modeling Phase
We use a two-step process the first and most important work is done in stage one.  This is where we document your expectations and translate them into our digital solution. We validate the process to ensure it is well understood and meets your requirements prior to moving into a larger scale production phase.  During this stage reports and scorecards are developed with active your customer participation. We recommend a minimum of 10 but recommend 20 sites be selected not all coming from the same geographical region.  During the modeling phase we are looking to see a diverse cross section of buildings and equipment to ensure our digital processes and solutions meet the range of what is expected in the field.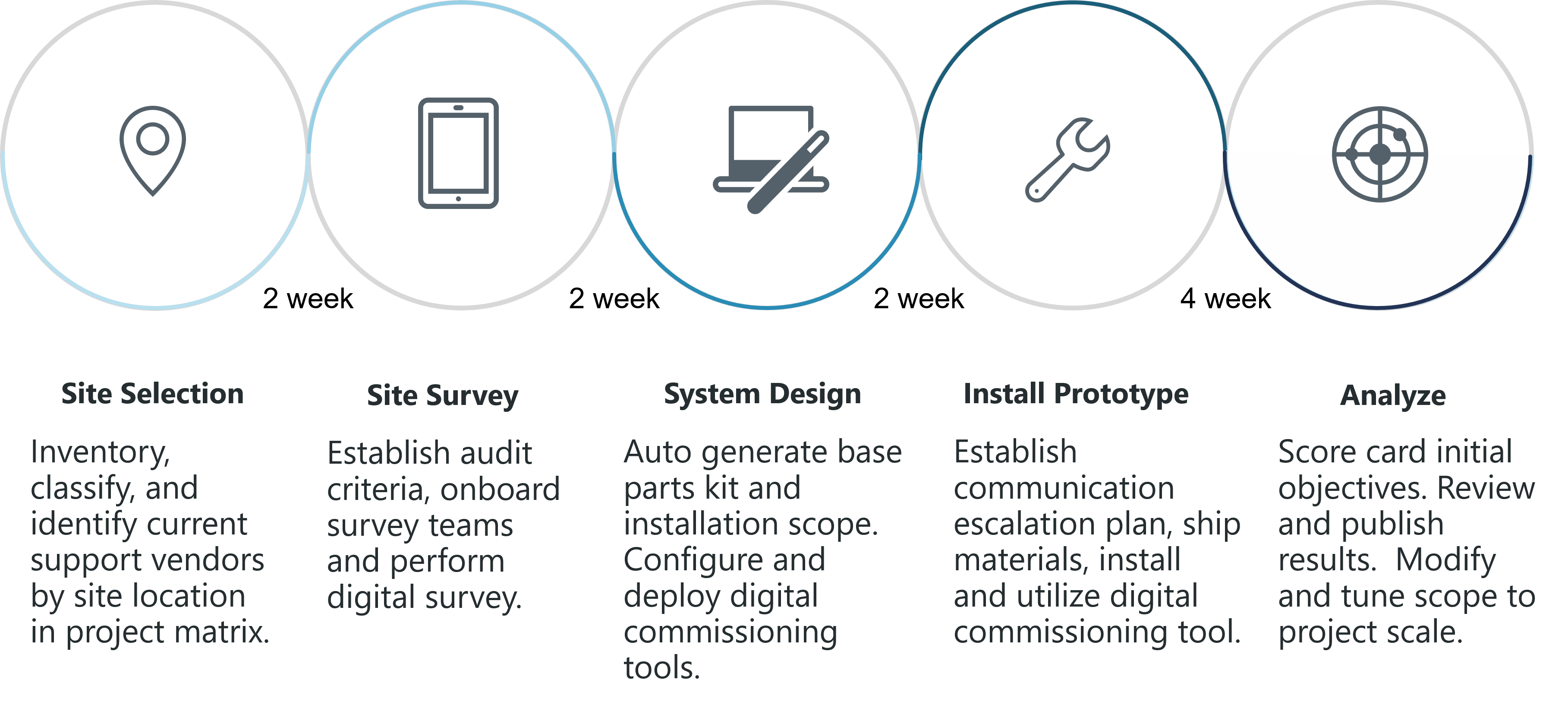 ---
Our Solution is Hardware Independent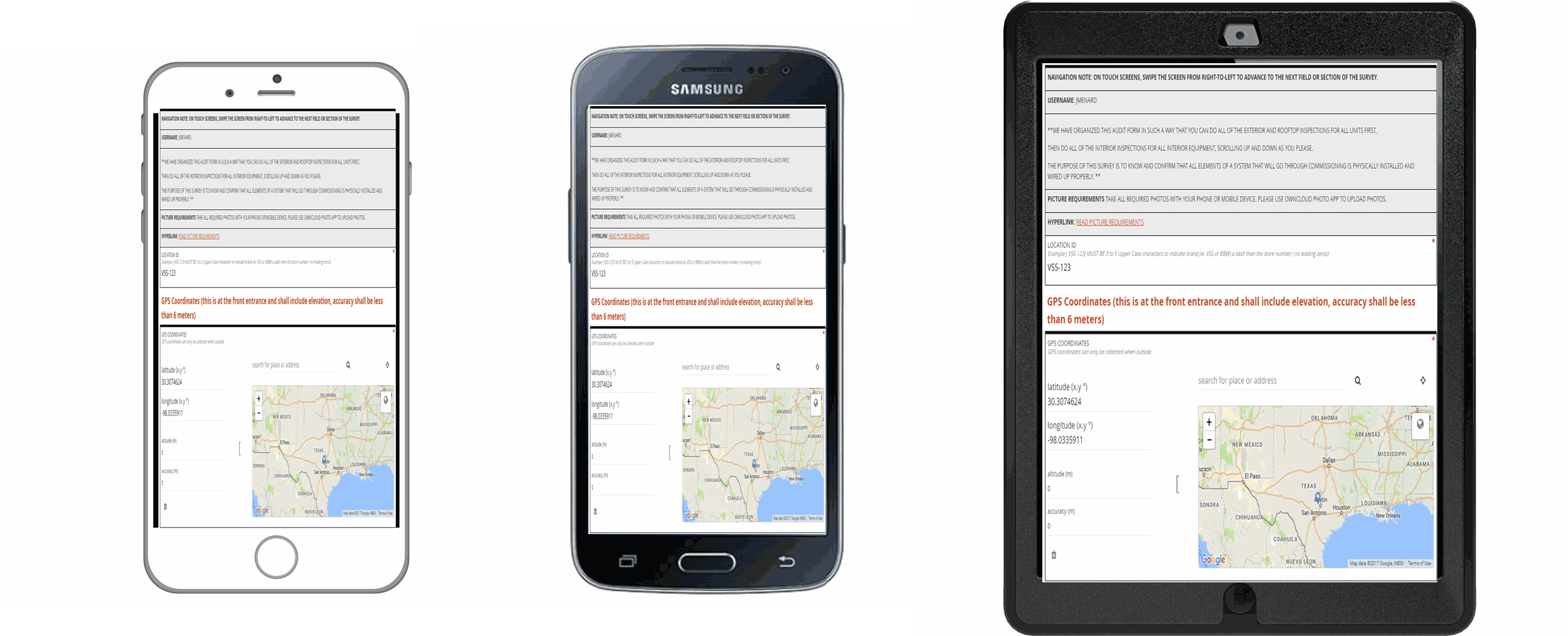 We Deploy Graphical Cloud-Based Reporting